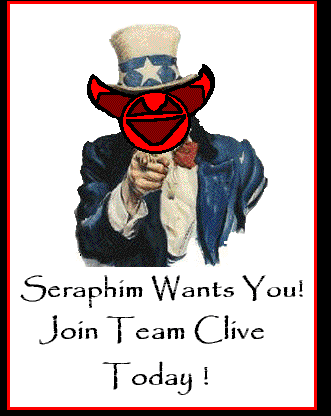 This is the Team Clive membership page.
To Join team Clive Click "Join Team Clive" at the bottom of the page.
Team Clive is named after a person who lives in the Rhondda (we can't say where exactly for legal reasons). He is well known to most of the members of team Clive. He is our inspirational Role Model in this world of chaos. He, in all that is happening in the world can bring hope to the suffering and the poor he is CLIVE!!!!
Team Clive was started on a camping expedition in Ynyshir, in The Rhondda Valley, as a ray of hope for those lost souls climbing that mountain that dark and cold night. With stories of how this man once supposedly saw Jesus in Spar; a local shop. This man helped us survive that long and dreary night, let him help you!!!!!!!!!!!!!!!!
DON'T WORRY IT'S TOTALLY FREE!!!